Call Recording for Business
Most people don't record their phone calls for various reasons: legal, privacy, or cost. But you are not like most people. You work in a business that requires recording conversations daily. It's not a small part of your job. It's a major part of your industry.
Whether you are a Call Center Customer Service Director, a Journalist recording an exclusive interview, a Sales Account Executive landing a big whale, or an Auto Insurance C-Suite Executive improving their claims process, this article has a wide range of call recording options. We will cover free, cheap, and best-value recording options in this article.
Recording Calls via Speakerphone
(Cost: Free – $1000)
A low-cost way to record calls is by using your Android, iPhone, or landline phone for the phone call and recording the audio on a separate device. Although not a recommended long-term solution, this can work in a pinch. The setup is simple:
Phone Conversation Device
Smartphone (Android / iPhone)
Landline
IP Phone
Recording Device
Laptop / Desktop computer with microphone

Tablet with a recording app

Cassette recorder (Or other analog device)
If you try this speakerphone setup, you may have to do many "trial and error" attempts to get usable audio. For the best-sounding recording, people will need to speak at the same volume from the same place.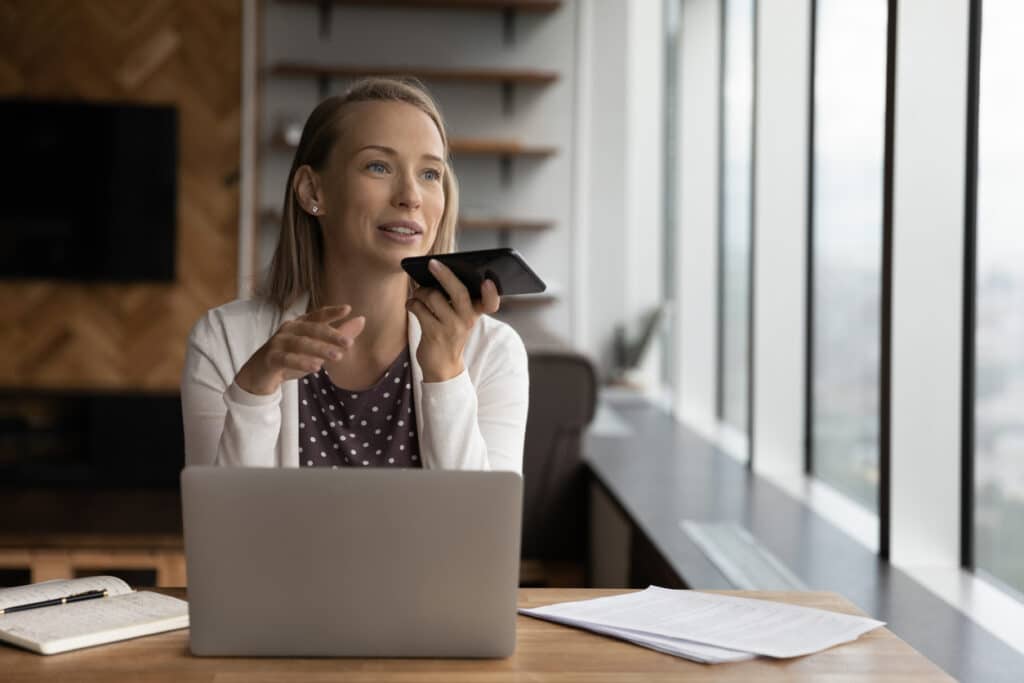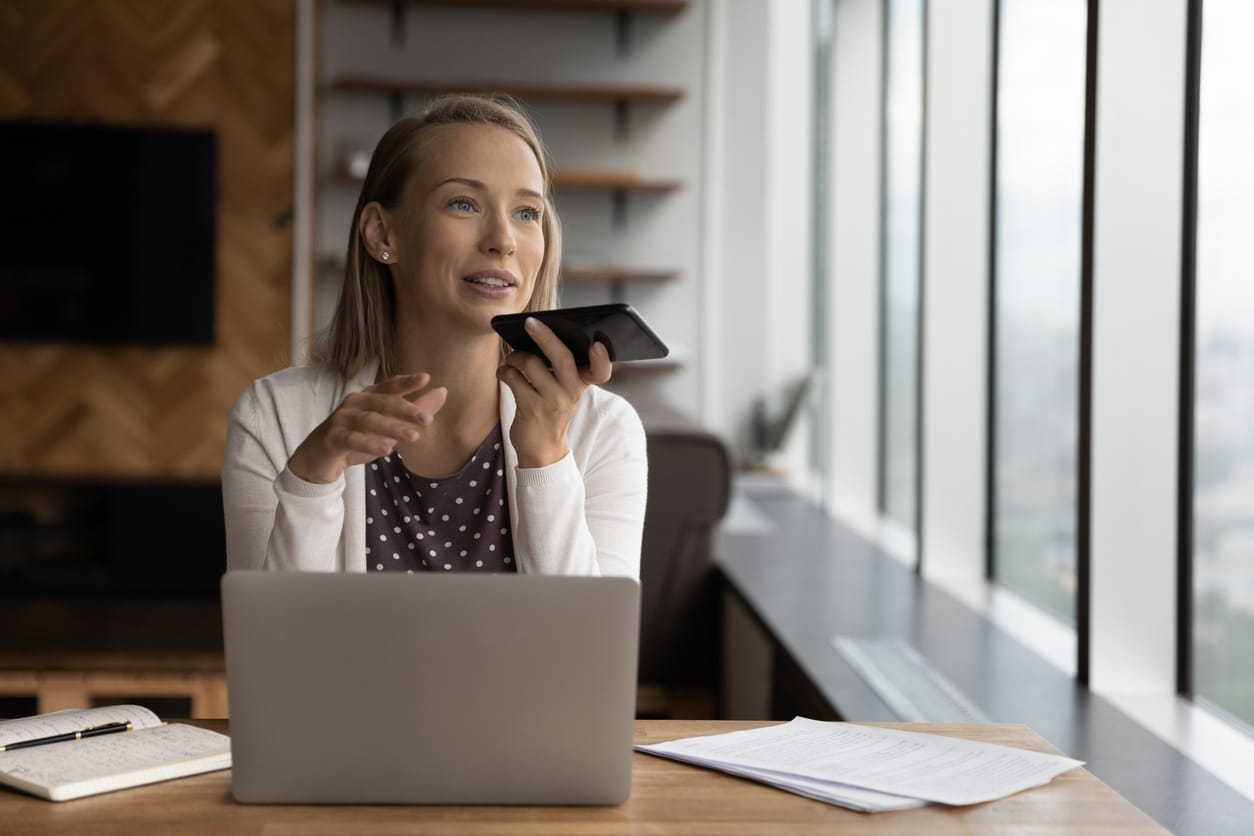 Unlike calls on landline handsets or smartphones, callers can't get up and walk around the room. They will need to remain seated or standing for the entire call. Not too bad if a telephone call is only 10 minutes, but not good if the call is more than an hour.
Pros
Free

Quick

Only requires a few seconds to setup

Easy transfer of audio files for data storage (from digital recorders)
Cons
Volume control
(Too loud, Too quiet)

Quality control
(Hissing, background noise cancellation we now take for granted on smartphones, etc.)

Sound feedback / distortion
(Depending on how the microphone is placed you may hear feedback or distortion issues.)
Speakerphone Audio Quality
Recording a business call on speakerphone with an iPad from a few inches away will produce mixed results. The reason for the variety in quality is most people speak at different volumes, with varied speaking clarity, and unique accents and pronunciations.
On the plus side, capturing such a call on a tablet or computer will allow you to easily email the audio file for long-term storage. This is not the case if you record with an old-school cassette or other analog device.
No matter what device is used to record phone calls, a low speaking volume from participants ensures the call will sound …. like they are … speaking … far …. away.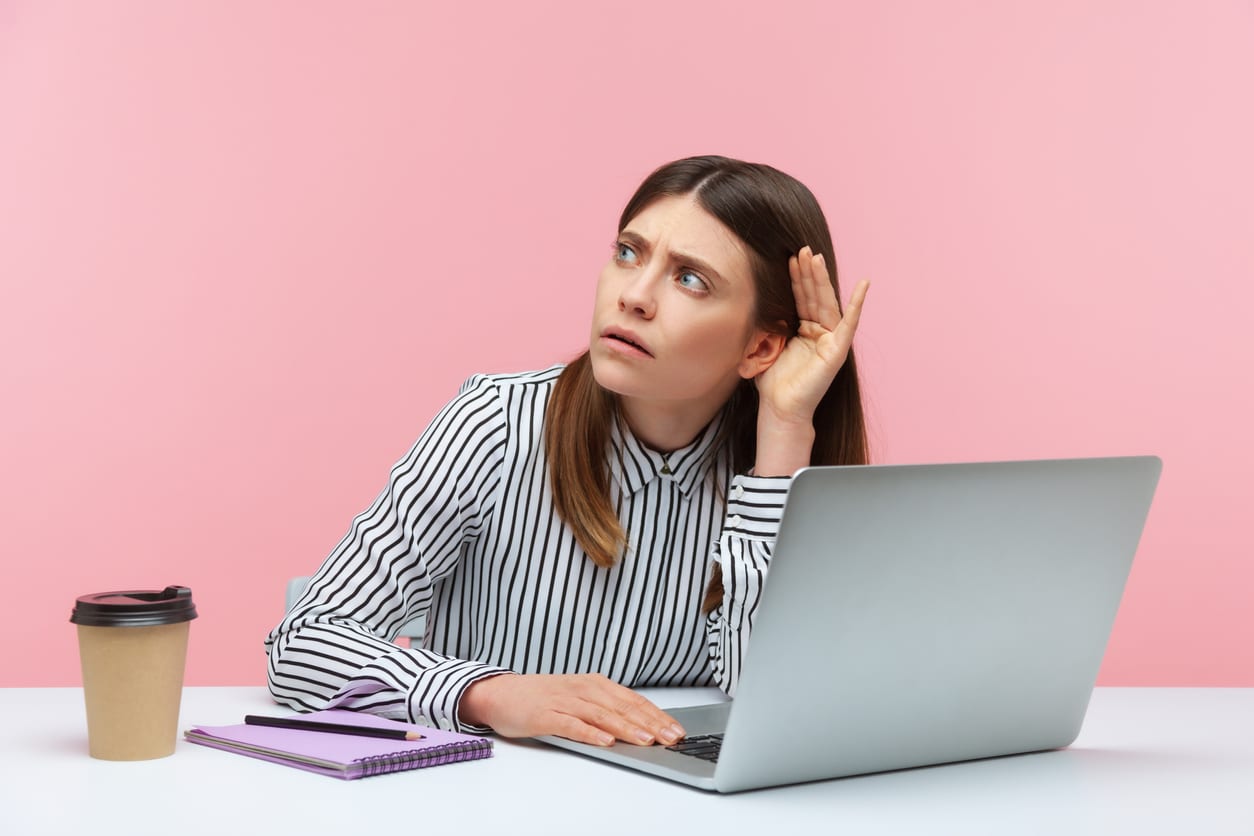 Recording Calls via Digital Tape Recorder
(Cost: $20 – $1000)
A more recent recording option for landline, digital, and IP phones includes digital recorders, like this one. As always, there are pros and cons.
Pros
Cheap option for IP or landlines phones
SD card allows transfer to computer/cloud
No monthly fees
Cons
Does not work on smartphones
Device playback quality is not strong according to reviews
If you travel with your IP phone system, it means an "additional device" to carry
16 GBs data maximum
SD cards can stop working and are easy to misplace if you travel for work
One Amazon customer wrote about the SD card process in a 2019 review:
Take the SD card from the device and plug it into an SD card reader connected to your computer, and either transfer the audio files from the SD card to your computer or play them directly from the SD card reader.
Pew Research reports that 97% of the American public owns a cell phone. But a look at B&H Video's collection of Voice Recorders and Accessories shows a full offering for professionals who record live in the field. This is especially true for professionals who work where there is no reliable Wi-Fi or cell phone reception, a.k.a. the dreaded "dead zone" of reception.
While these digital recorders may have been a great choice pre-smartphones, today's business person is on the go. If you are the lead salesperson in your company, you know that only a fraction of important sales calls come via a landline or IP line. A heavy amount of phone calls will occur on mobile or cell phones.
Recording Audio – Digital Storage
(Cost: Price may vary)
Your mileage may vary with storage of audio recordings. Unlike video recordings, audio recordings take less MBs of data on cloud storage space or hard drive space.
What once may have appeared as free online data storage will quickly be 100% full. At that point, you'll find yourself having to pay Box or Dropbox a monthly fee. Or worse, you will be left deleting important recordings that don't seem as critical. If you've done this before you know that after you clear this storage you are practically guaranteed to find yourself needing some of those deleted recordings a few months later.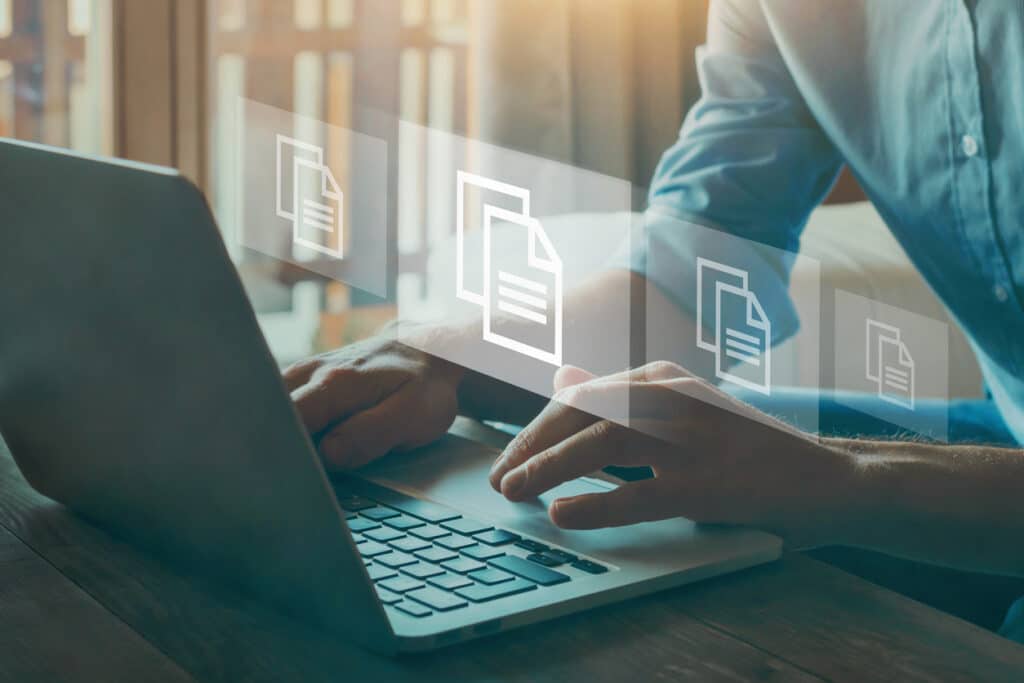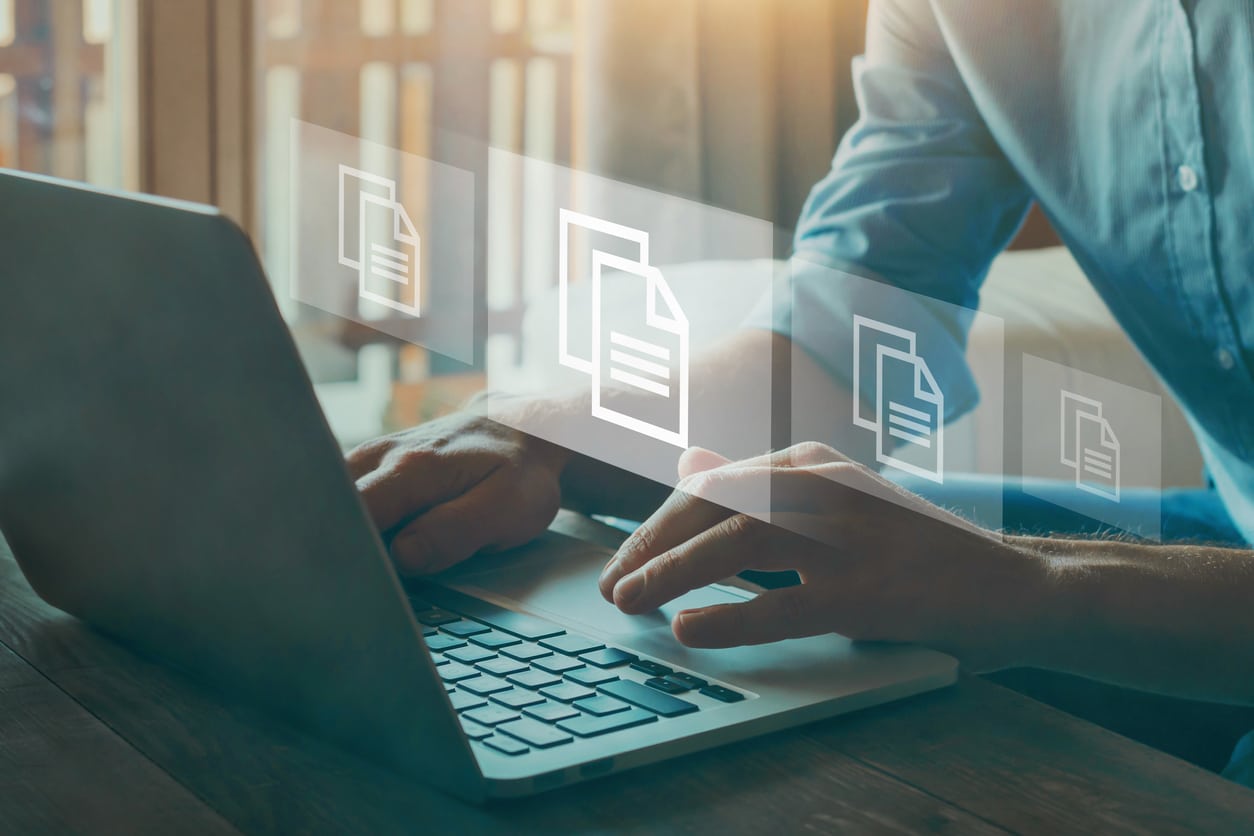 Another challenge is naming files. If you are an organized individual and remember to name your files correctly, there will be no issues. 
For example:
Customer # 1 – Quick Intro Call
Customer # 2 – Technical Questions
Customer # 3 – Pricing Call
On the other hand, if users make no effort to organize files with a good naming convention finding the right phone call recording may be like looking for an needle in a haystack. 
That being said, a foolproof naming convention doesn't matter if the calls did not get uploaded to begin with.
Ever since the 1990s, business users have been offered many virtual phone software app options. We will cover the key recording requirements all good virtual phone systems should include in their standard offering.
Virtual Phone Call Recording Software
Recording Calls via Google Voice
(Costs: Prices Vary)
Google Voice is a popular option for small business users. The app does allow phone call recording by pressing the number '4' during a call. While that may sound good, it's not truly great. Why not?
Imagine driving in Los Angeles from Santa Ana to LAX via the 405 to get to an important trade show. Your caller ID says it may be an important business prospect and you answer the call by pressing the Bluetooth button. Yet, with two hands on the wheel, there is no way you can press '4' to start recording. When millions of dollars are on the line you can't ask the prospect to call you back when you reach a stop sign. Having to press the record button in the middle of a call, while on the move, is not the ideal way to conduct business calls.
Virtual Phone Call Recording Software
Recording Calls via Tresta
(Costs: $10/account + $10/user & $5/number. No commitments, cancel at any time.)
The best call recording for a business system is the one that always works. That is why you owe yourself to test drive Tresta's phone call recording feature with a 7-day free trial. You will love the benefit of recording every phone call automatically. Who doesn't like one less thing to do? Business professionals will wonder how they ever lived without it.
In addition to recording all your outgoing phone calls, the Tresta virtual phone system allows you to also record all your incoming phone calls. There is no chance of missing a call. You can set up handy notifications to access your call recordings via email as well.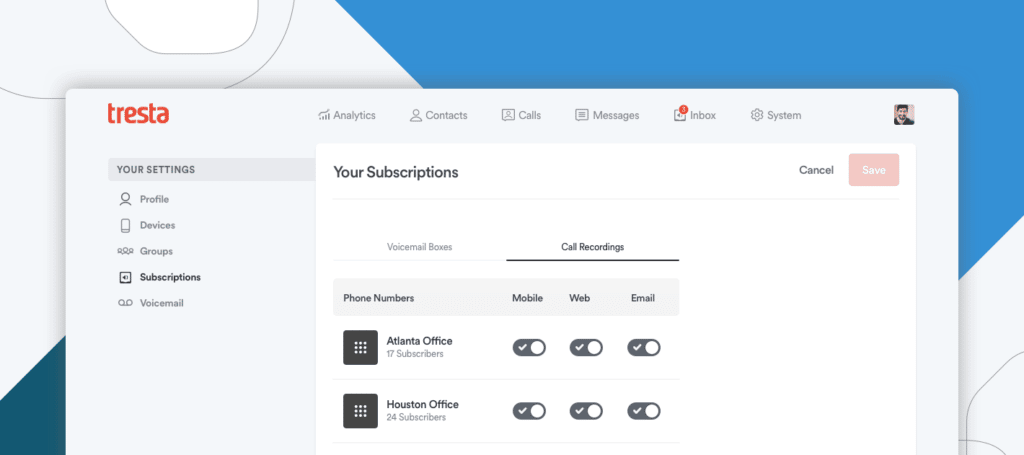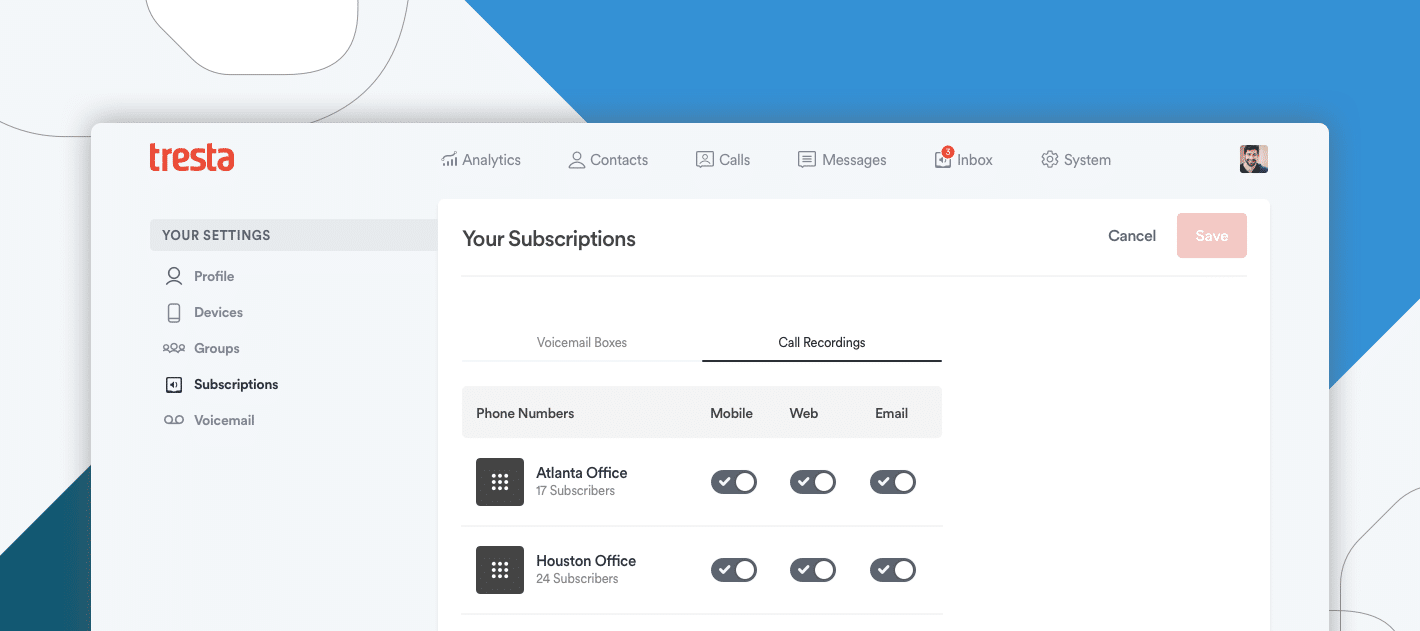 Playback of Business Call Recording
When evaluating a virtual phone system make sure that you can easily hear the recordings. For some companies the delay takes time. For other companies, you have a maximum amount of data that you can store. Using a phone recording app like Tresta is the best of all worlds.
Tresta users have:
Unlimited recordings Ability to download recordings as MP3 files
Ability to delete recordings
Separate business and personal calls easily
Automatic updates to business contacts made by coworkers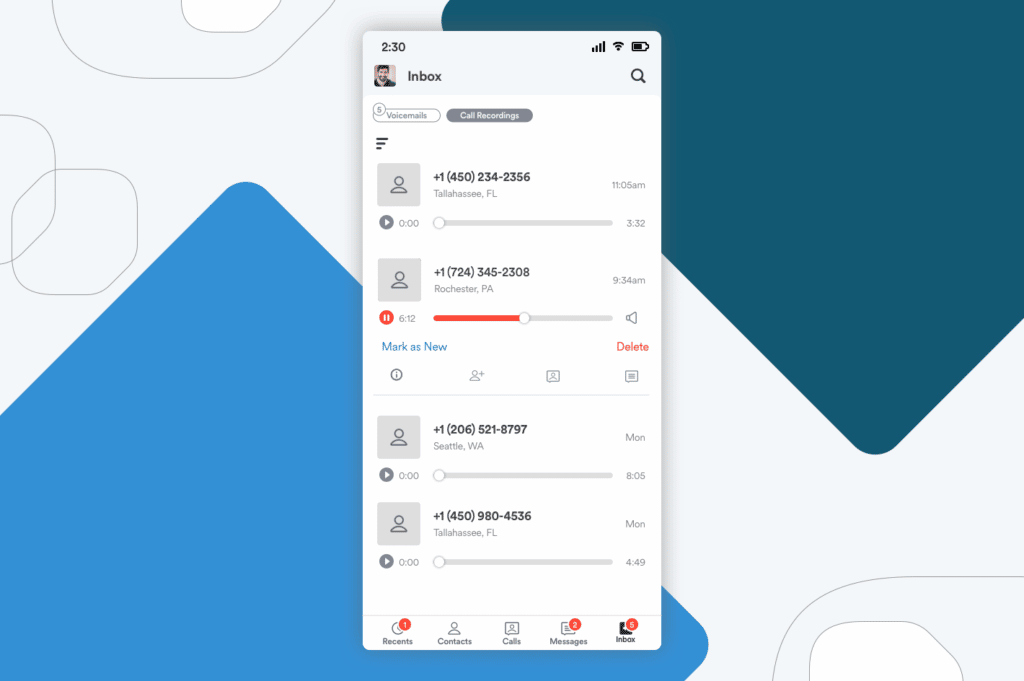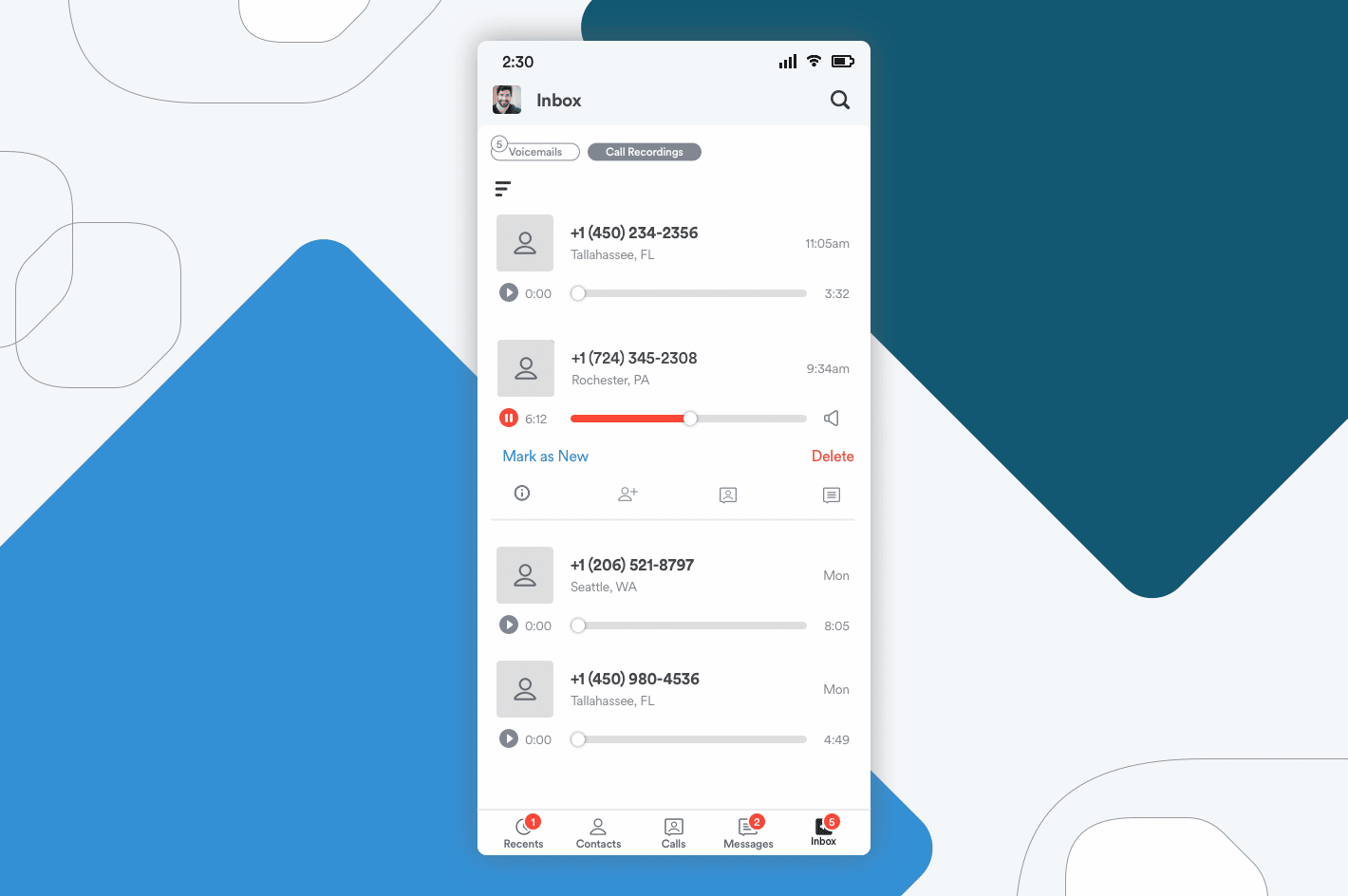 Summary
Tresta's virtual phone system provides unlimited calling and texting from anywhere on any device with an easy-to-use app. Instantly add local and toll-free numbers and take advantage of phone call recording, call routing, and other call management features that empower your business to communicate smarter and more efficiently.
For more info visit our website at tresta.com.